As we usher into the new year, CASCO's urban rail transit project delivery has reached a small climax. Five major rail transit lines in five cities equipped with CASCO's CBTC signaling system have started operating one by one, which are indeed an early 2020 near year's present for the citizens there. The five lines are: Suzhou Line 3, Xiamen Line 2, Phase II of Zhengzhou Line 2, Jinan Line 3, and Beijing Batong South Extension Line. With the opening of these 5 lines, CASCO's domestic CBTC lines have reached a total of 52, and the total mileage opened exceeded 1,700 kilometers.
On December 25, Suzhou Line 3 and Xiamen Line 2 greeted the passengers on the same day.
Suzhou Line 3 starts at Suzhou New District Railway Station and ends at Weiting Station in Suzhou Industrial Park. The line is 45.2 kilometers in length. It is a fast track connecting the four districts, which are Suzhou Hi-tech Zone, Gusu District, Wuzhong District, and the Industrial Park, and also the second line delivered by CASCO following Line 4 in Suzhou. Going forward, a combined loop line will be formed by Line 3 and Line 8, and connects with rail transit Line S1, becoming an important subway line connecting Suzhou with Kunshan and Shanghai.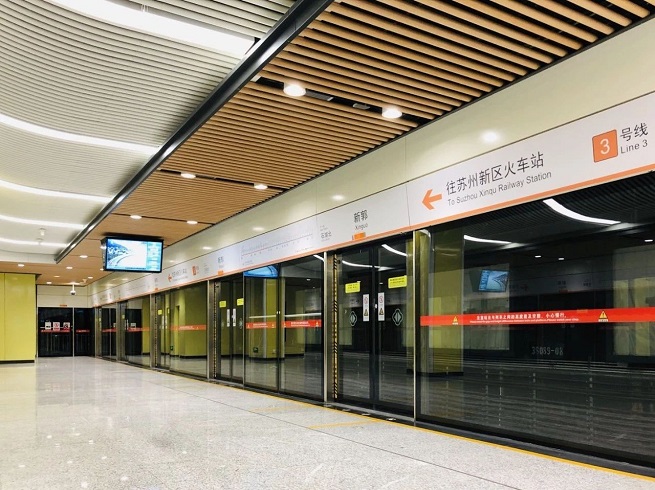 Xiamen Line 2 starts from Tianzhu Mountain Forest Park and ends at Wuyuanwan, with a total length of 41.6 kilometers. It marks that Xiamen has officially unlock the "age of two line metro lines" together with Line 1. Not only does it provide a much needed relief for the once congested traffic between the island and Haicang District on the west, but it also builds a high capacity, highly efficient east-west pathway for the comings and goings between Haicang District and the island's commercial districts. Previously, CASCO also contributed to the successful operation of CBTC signaling system for Xiamen Line 1.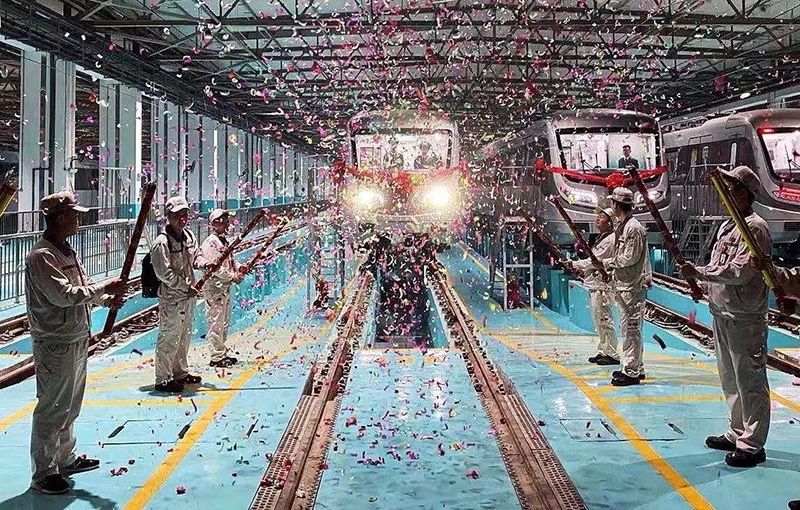 On December 28, three lines—Phase II of Zhengzhou Line 2, Jinan Line 3, and the south extension of Beijing Batong line, successfully entered commercial service.
Phase II of Zhengzhou Line 2 is located in Huiji District, north of Zhengzhou City. It is connected with Phase I without any transfer, and also connected with Phase I of Chengjiao Line which goes directly to Xinzheng Airport. Together, these metro lines form a north-south pathway that runs across Zhengzhou City, and will effectively expand the boundary of the city, strengthen the rapid integration of north and south urban areas of Zhengzhou, and promote regional economic development. During the implementation of the project, CASCO overcame the challenges brought about by the length of the metro line, multiple stations, reverted tests, and limited debugging window at nighttime, and passed the expert panel review with zero concern raised, which effectively guaranteed a smooth commissioning.
Jinan Line 3 is 21.6 kilometers long, connecting important transportation hubs such as Jinan Xindong Station and Yaoqiang Airport Station. It is a municipal express line that runs north-south in the east of Jinan City. It is CASCO's first CBTC project in Jinan, the city of fountains. During the implementation process, the CASCO team worked 24-hour shifts for months on end, and created marvelous "CASCO speed", as the line was commissioned 15 months ahead of schedule.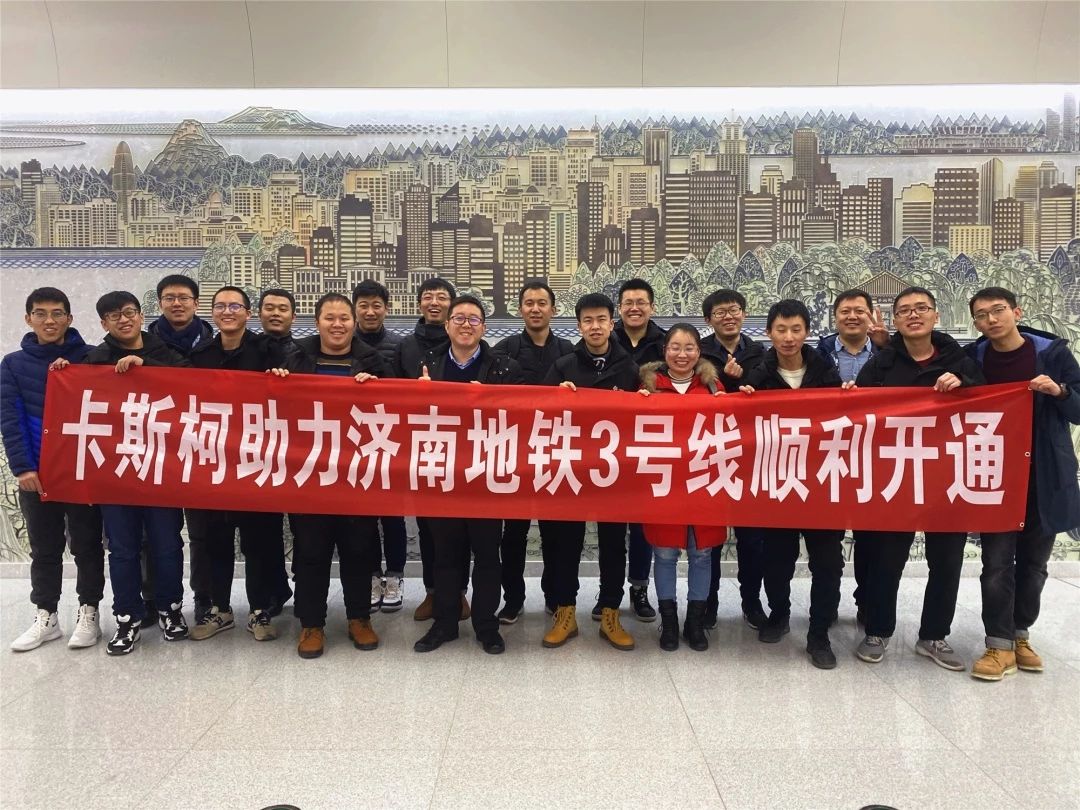 The south extension of Beijing Batong Line is approximately 4.5 kilometers in length with two brand new underground stations. It has successfully connected with the existing line which was also renovated by CASCO, and is capable of transferring with the east extension of line 7. The opening of the line establishes a corridor between Beijing downtown, Universal Studios, and the deputy center of Beijing, and provides convenience for traveling to the Universal Studios.
As of now, CASCO has delivered as many as 15 CBTC lines in the year of 2019, which once again proved CASCO's excellent project execution ability and superior reputation of signaling system solution in the industry. Moving forward, CASCO's team will continue to remain true to the original aspiration and keep the mission firmly in mind, strive to reach more milestones, actively build smart urban transportation systems, and contribute to making China a transportation powerhouse.