Recently, with the support of CASCO's various signaling systems, Xuegu Station and Houma Station in Shanxi Province, together with the upgrade of and Licha Railway went into operation successfully one after the other, which kicked off a series of successful deliveries by CASCO in the new year.
Xuegu Station and Houma Station are two typical multi-directional stations in China Railway Taiyuan Group. Based on the characteristics of the stations and client's requirements, CASCO has tailored for these two stations industry-leading FZk-CTC3.0 centralized traffic control system with independent intellectual property rights. The system can execute automatic remote control of train routes, which effectively solves the problem of frequent switch of control rights between the station and the dispatching center during the shunting control process. Also it can perform shunting operations at unattended stations, giving full play to the advantages of centralized traffic control.
After the project was launched, CASCO Taiyuan project team proactively organized personnel to go to the site to perform on-duty operations, coordinated and addressed on-site technical issues in a timely manner. Meanwhile, they equipped the stations with CTC 3.0 simulation platform for practical training, guided the station's personnel on duty and signalers to familiarize themselves with the operation of CTC 3.0, with a view to boosting the orderly progress of various work before opening. With great efforts, CASCO has successfully completed the support work in opening Xuegu and Houma stations to traffic.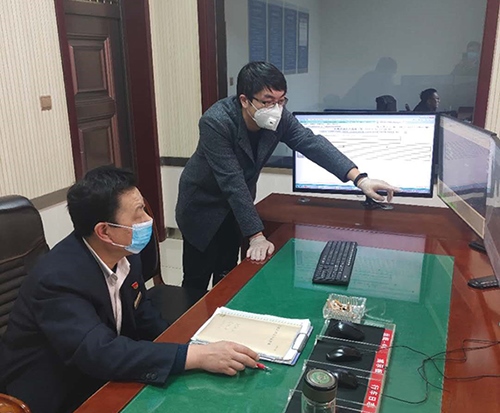 CASCO engineer offering instructions on on-site operations
Licha Railway was built in the early 1970s with a total length of 127.8 kilometers. Due to the diversion of train route, Licha Railway suspended passenger services in 2015. CASCO participated in the upgrade project of Licha Railway to resume passenger service, and provided Youxian and Huangtuling stations with iLOCK computer-based interlocking equipment, which was successfully put into operation on February 29, laying a solid foundation for the restoration of passenger transportation of Licha Railway.
During the project implementation process, all CASCO departments worked closely together to carefully organize and efficiently complete the user software simulation test, secured a timely delivery of cabinets and equipment, and assembled its top personnel to complete all tasks on site with exceptional skills and professionalism, thus ensuring a smooth and successful opening of the project.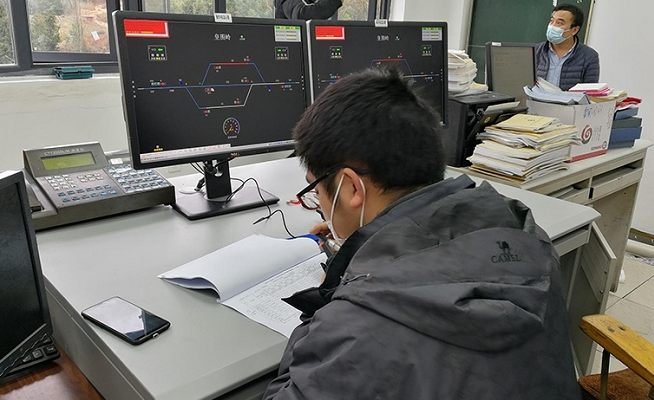 CASCO engineer working on the site of Licha Railway
After the opening of these projects, Houma and Yuanping Train Depots, and China Railway Guangzhou Group praised CASCO for its proactive service on site, rigorous and responsible work ethics, and high-quality delivery of projects on time. Motivated by this, we will continue to adhere to our mission and contribute to the development of Chinese railway construction with advanced and reliable system solutions and high-quality full life cycle services, with a view to providing all-around protection for the public on their travels and assured experience for the customers and all.