Recently, Shanghai Metro Line 10 Phase II successfully passed the initial pre-operation safety assessment, which implies that the official launch comes closer. Metro Line 10 Phase II, equipped with CASCO's fully automatic operation signaling system, is one of the first metro lines with fully automatic operation in China that go into operation at the highest level of automation (GoA4) at one time.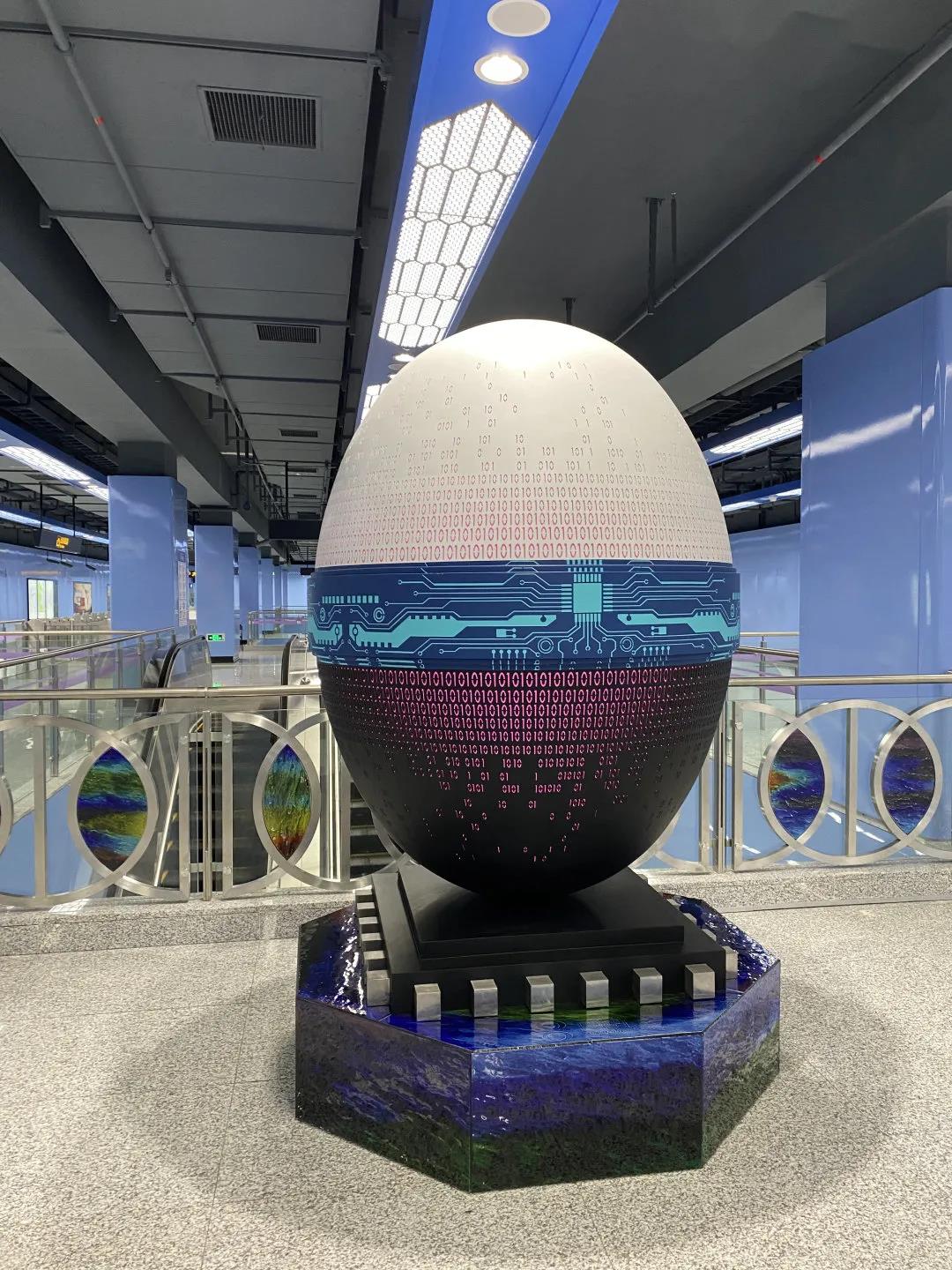 Creative sculpture to commemorate Shanghai Metro Line 10 as the first driverless line in China
During the construction of Line 10 Phase II, a large number of functions were optimized or added to the fully automatic operation system, combined with the driverless operation experience since Phase I was completed in 2014.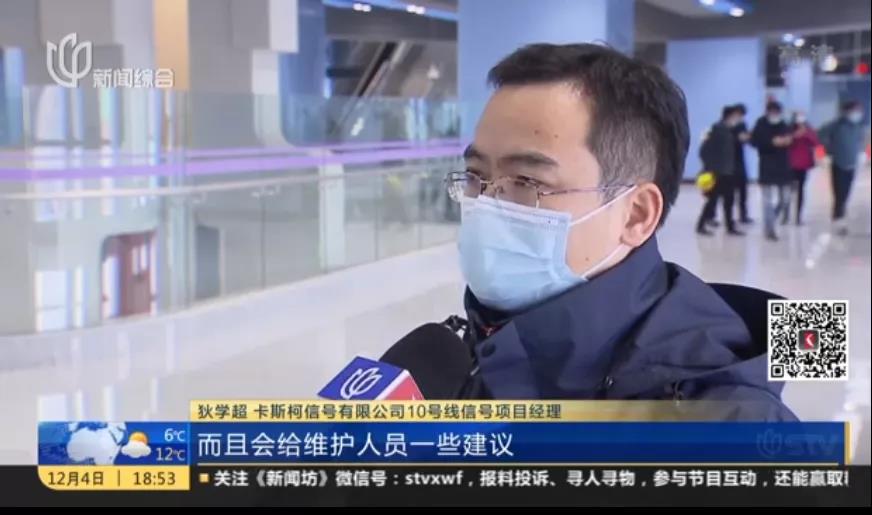 Project Manager Di Xuechao introduced the signaling system of Line 10 in an interview
Optimization 1
Integrated management of the main line and the yard is realized. Sleeping areas are created in the main line so that trains can sleep and wake up in any sleeping area of the main line, ensuring flexible delivery and capacity adjustment of trains based on passenger flow. For example, in the event of a sudden passenger flow peak, it used to require deploying trains from the yard and arrange drivers, which took a long time and was inefficient. After optimization, trains can be automatically dispatched from the yard or any sleeping area of the main line without drivers, which effectively improves the response efficiency.
Optimization 2
The functions of intelligent train dispatching and shift dispatching are developed and applied, which can be realized intelligently and flexibly according to the transportation capacity demand. When the number of passengers or trains changes, the dispatching plan is automatically and dynamically adjusted to accurately match the transportation capacity demand, which greatly improves the flexibility of train dispatching and shift dispatching, resulting in accurate delivery of transportation capacity.
Optimization 3
The maintenance system was upgraded to an intelligent operation and maintenance system, which provides functions of centralized fault management, intelligent diagnosis, intelligent analysis and intelligent positioning, as well as maintenance suggestions, which greatly improves the troubleshooting efficiency and the operational reliability of the whole metro line.
Optimization 4
The signaling equipment enables no-interference switching of the active/standby control centers, and can be remotely restarted, which enhances the troubleshooting capability of the signaling system equipment.
Optimization 5
The train expert workstation has been upgraded, with enhanced monitoring and alarming features. It allows remote, online access to trains and provides maintenance suggestions.
In 2014, Line 10 Phase I equipped with CASCO's signaling system was launched, making it the first GoA4 unattended train operation line in China. With the launch of Phase II, the total length of Shanghai Metro Line 10 has reached 46.228km, making it the longest UTO line with GoA4 in China up to date.