On April 22, Wuhan Metro announced the resumption of normal operation of Line 8 Phase III, Line 11 and Line 21, marking a full-scale resumption of all metro lines in Wuhan since its first such resumption attempt on March 28. Among these lines, six are equipped with CASCO's signaling systems, which are Lines 2, 4, 6, 8 (Phase I and Phase III), 21 and Caidian Line.
All the people in rail transit industry in Wuhan have been waiting for this day for 90 days. Standing in solidarity with them, CASCO has long been prepared for providing timely signaling support for the resumption.
Meanwhile, to echo China's new infrastructure strategy and to accelerate the project resumption, a number of rail transit projects under construction in Wuhan have now been in vigorous progress. Wuhan Metro Line 8 Phase II Project that CASCO participates in is one of the first resumed key projects this year.
As soon as it resumed construction on March 23, CASCO's project team quickly went to the site, and strictly implemented pandemic prevention measures such as quarantine and nucleic acid testing as required by the local government and the client, so as to complete various tasks of Line 8 Phase II while staying safe and healthy.
On April 20, CASCO staff supervised the moving-in of indoor signaling system equipment and went on equipment installation and testing for Line 8 Phase II Project.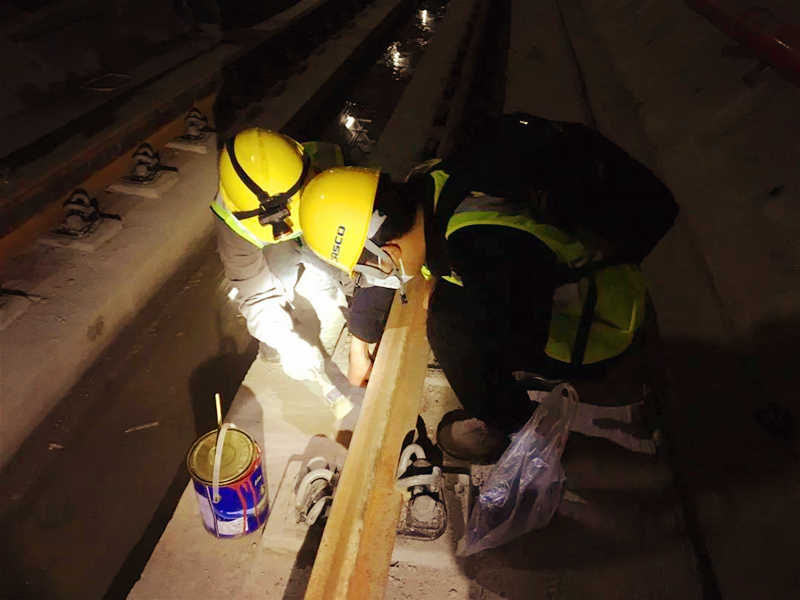 Equipment installation and testing
During the work resumption period, all project members of CASCO adhered strictly to corporate pandemic prevention requirements and detailed rules and regulations on work resumption. When entering and leaving the construction site, they actively cooperated with the client and the supervision unit in the implementation of prevention and control measures such as real-time registration and disinfection. In addition, CASCO's Wuhan branch has established a sound, rigorous and standardized pandemic prevention monitoring and operation procedure to provide all-round support for on-site staff and clients.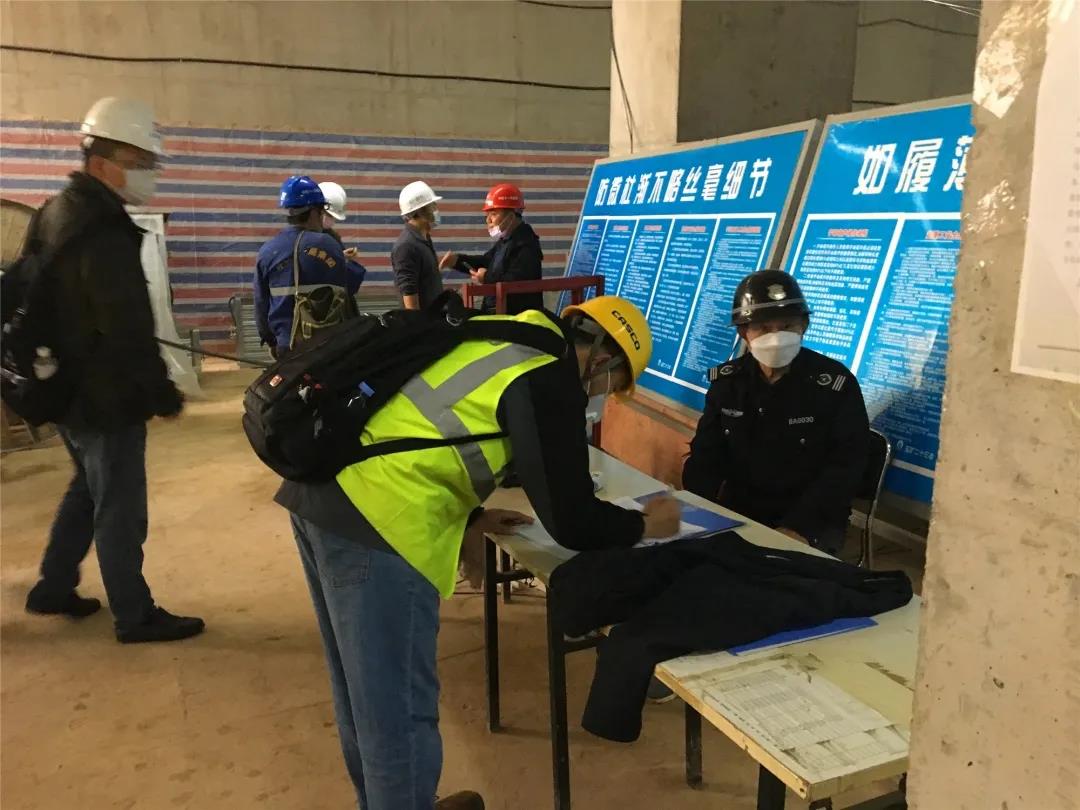 Registration and disinfection when entering the site
Every time an ocean liner docks for a little while, it is to prepare for cleaving through the waves in the next sailing. As Wuhan, like a giant ship, sets sail again, CASCO is also geared up for the sailing. We will continue to take our responsibilities and fulfill our commitments to clients, facilitate the resumption of work and production, and make contributions to the new infrastructure construction projects.