Two new lines, i.e. Shenzhen Metro Line 20 Phase I and Nantong Rail Transit Line 2 Phase I, have been recently added to CASCO's urban rail transit market landscape, which has further strengthened CASCO's position in China's rail transit market. So far, CASCO has provided various types of train operation control systems for more than 80 rail transit lines in 27 cities across China, 14 of which are fully automatic operation lines, marking CASCO's leading market share in the industry.
Shenzhen Metro Line 20 Phase I Project is China's first publicly tendered metro project with vehicle-to-vehicle communication signaling system, and also another fully automatic operation line in Shenzhen that has met the Grade of Automation Level 4 (GoA4, UTO). It is CASCO's 8th metro line in Shenzhen.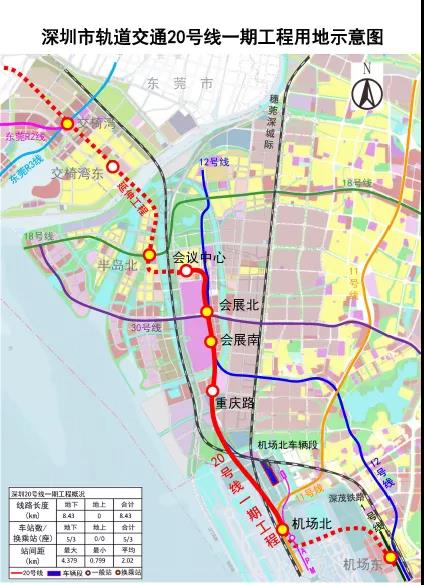 Route map of Shenzhen Metro Line 20 Phase I Project
Shenzhen Metro Line 20 Phase I Project starts from the Airport North Station, passes through Bao'an District, and ends at the International Convention and Exhibition Center. This line is about 8.43 kilometers long and is laid underground. It has five stations, allowing passengers to transfer to Line 11, Line 12, Guangzhou-Shenzhen Intercity Railway and the reserved east-west rail transit line, which will greatly facilitate the travel of citizens in the district of Airport New City.
It is worth mentioning that CASCO will also assume its responsibility as the coordinator of Shenzhen Metro Line 20. By systematic management of signaling and other professional services, the mechatronic systems such as signaling, vehicle, integrated monitoring and communication are highly integrated and coordinated, which will transform the traditional discrete operation mode and better meet the construction and operation requirements of unmanned rail transit.
Nantong Rail Transit Line 2 connects Gangzha, Chongchuan and Tongzhou districts. As a key line that runs through the city from north to south and from east to west, it links Xingfu Town, Nantong Railway Station, Shibei New Town, the old town, Nantong University Town, Nantong East Bus Station, Guanyinshan New Town, Nantong East Railway Station and Xianfeng Town. It is about 20.9 kilometers long and has 17 stations. CASCO will provide its advanced and reliable CBTC signaling solution.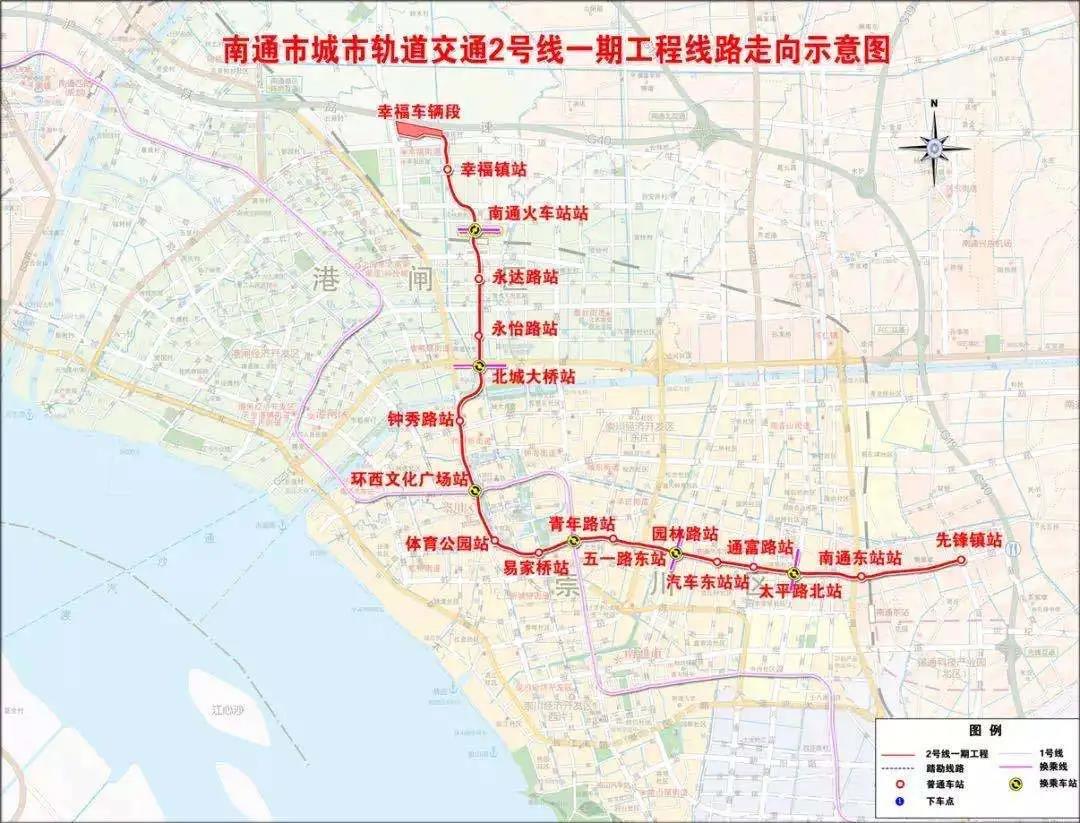 Route map of Nantong Rail Transit Line 2 Phase I Project
CASCO continues to take the lead with relentless efforts. As China's urban rail transit construction is gradually becoming more automatic and intelligent, CASCO will also continue to move forward steadily, develop smart rail transit solutions for more cities with safe and leading innovative technologies and full life cycle services to help China establish a strong transportation network and facilitate its new infrastructure planning. In addition, CASCO will protect public travel and safety in an all-round way, providing safe experience for passengers and clients.