On November 30, Guangzhou-Qingyuan Intercity Railway (Guangqing Intercity Railway) and Huadu Station to Airport T2 Station section of Xintang-Baiyun-Guangzhou Intercity Railway (Xinbaiguang Intercity Railway) officially went into operation, signifying the official use of "One Line, One Section and One Center" of Guangdong Intercity Railways.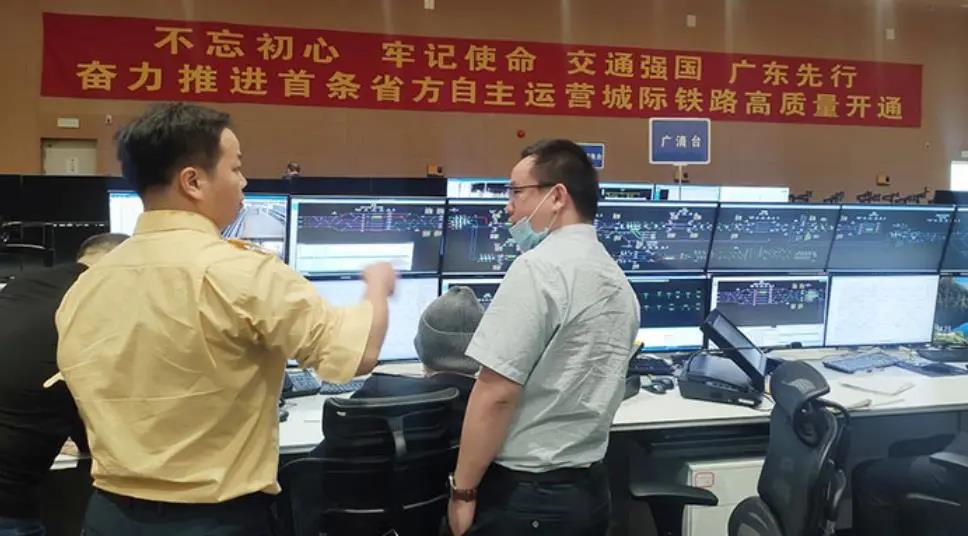 Guangqing Intercity Railway Dispatching Station
Guangqing Intercity Railway is the first intercity railway constructed and operated by Guangdong Province. It starts from Huadu Station, runs through Letong Station, Shiling Station, Yinzhan Station and Longtangzhen Station, and ends at Qingcheng Station, with a total length of 38.1 km and design speed of 200 km/h. Xinbaiguang Intercity Railway starts from the north end of Huadu Station of Guangqing Intercity Railway, and sets three stations: Huachengjie Station, Huashanzhen Station and Airport T2 Station, with a total length of 20.131 km and design speed of 160 km/h. Trains of both railways adopt CTCS-2+ATO mode, which combines the advantages of both high-speed railway and metro, and could effectively fit the operation of intercity railways, featuring high speed, high density, short intervals between stations and public transportation operation.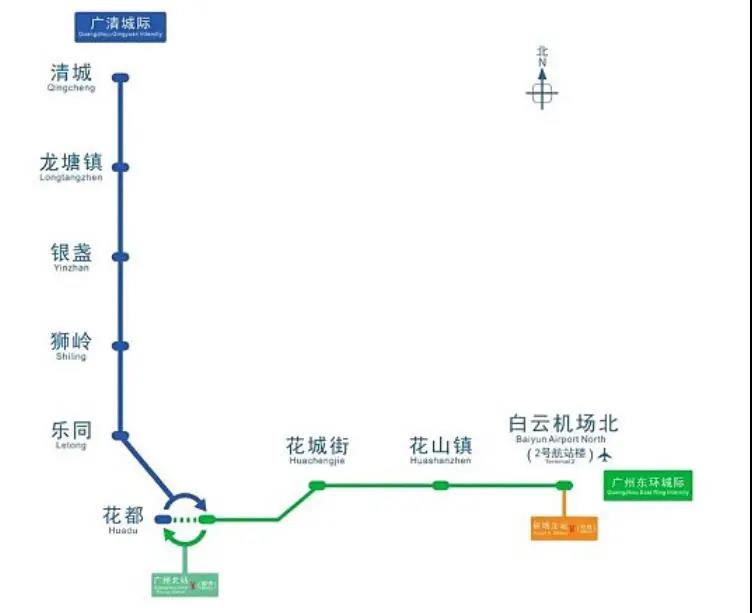 Guangqing Intercity Railway Map
The Pearl River Delta Intercity Railway Dispatching and Command Center is the first intercity railway command center constructed, operated and managed by the province in China. It is located in Guangzhou International Financial City, with a total construction area of about 40,000 square meters. It has the functions of central command and control of intercity railway traffic, comprehensive management and monitoring of train operations, train dispatching, power supply monitoring, environmental monitoring and maintenance management, etc. It is the heart of the Pearl River Delta intercity rail transit network and the brain for its independent operation.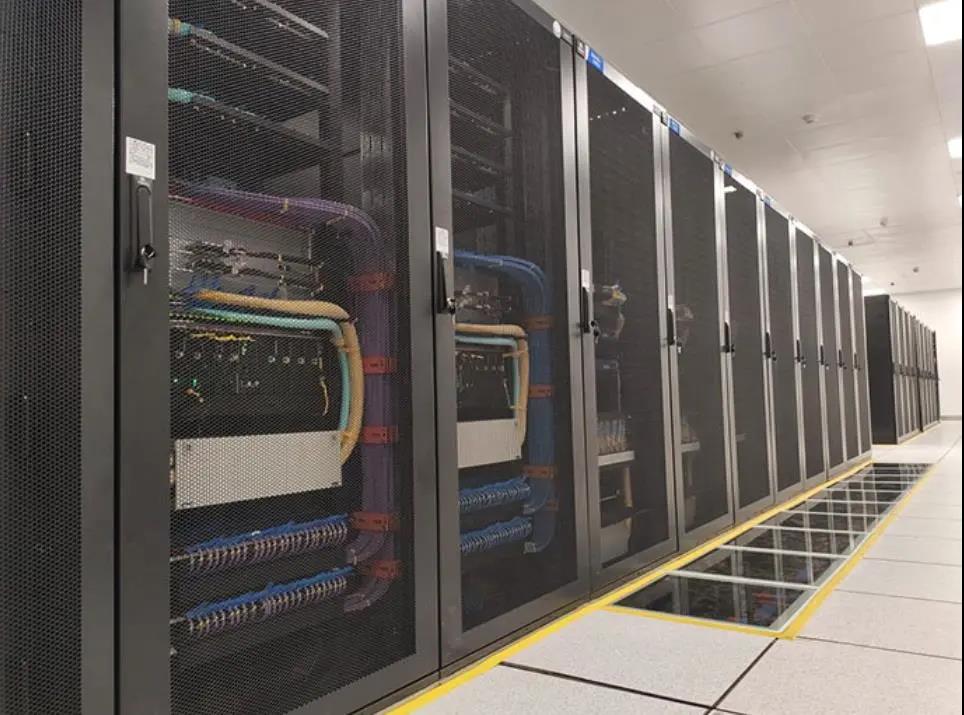 Operation Control Center of PRD Intercity Dispatching Center
As the signaling system supplier of these three projects, CASCO provided CTC3.0 and iLOCK computer interlocking systems.
In the process of project implementation, CASCO's project team overcame many difficulties, such as tight schedule and COVID-19 epidemic. With projects running simultaneously, the team earnestly fulfilled its main responsibility, actively responded to the requirements of the clients, made efforts to allocate resources, and carefully organized the construction to ensure the smooth progress of each phase of the project such as static inspection, joint debugging and testing, dynamic inspection, preliminary acceptance and safety assessment, and successfully completed the tasks of each milestone of the project, securing the timely completion of the three projects. At the same time, the project team exercised strict quality control in system design, site construction and software debugging, to ensure high-standard and high-quality delivery of these projects. In particular, the excellent wiring technology in the PRD Intercity Dispatching Center was highly praised by the client and a number of review experts.
The launch of "One Line, One Section, One Center" of Guangdong Intercity Railway will greatly promote the integration and development of Guangdong-Hong Kong-Macao Greater Bay Area urban rail network, which is of exemplary significance to the construction and operation of local railways in China. CASCO has witnessed, participated in and contributed to this development, with its technological expertise, state-of-art products and comprehensive services.